PEÑA FLAMENCA DUENDE
Zondag 5 juli 2020 - Café Duende, Amsterdam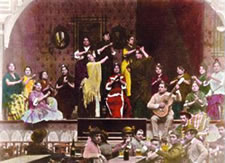 Peña Flamenca | Bailar Sevillanas 
I.v.m. Coronavirus is er dan weer Peña hopelijk 

Café Duende
Lindengracht 62 
Amsterdam

Entree: gratis
www.cafe-duende.nl
T 020 4206692

Programma 
17.30 FIESTA SEVILLANAS (vrij dansen)
19.00 PEÑA FLAMENCA | OPEN PODIUM
20.00-22.00 JUERGA! por Tangos, Bulerías, Sevillanas...

Presentaties Peña/open podium, aub vooraf doorgeven via
This email address is being protected from spambots. You need JavaScript enabled to view it.  | Maria Spaans
versterking, dansvloer, 1 Cajón aanwezig

Je bent tevens welkom om te komen luisteren en kijken, onder genot van een drankje en tapa.

Peña Flamenca - de 1e zondag van de maand


ISAAC TOVAR
Zondag 15 - 22 maart 2020 - optredens & workshops NL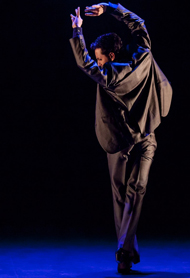 'ESENCIAS FLAMENCAS'
Dans Isaac Tovar
zang María Marín
gitaar Edsart Udo de Haes


Alle data zijn geannuleerd i.v.m. Coronavirus
We zoeken naar nieuwe data 
Bij vragen, mail This email address is being protected from spambots. You need JavaScript enabled to view it. 

Zondag 22 maart, Duende
Lindengracht 62 
Amsterdam

1. Aanvang: 18.00, open 17.30
2. Aanvang: 21.00, open 20.30
Reserveren via This email address is being protected from spambots. You need JavaScript enabled to view it. 
Kaarten afhalen tot uiterlijk een half uur voor de voorstelling.  

www.cafe-duende.nl


Alle data
Zondag 15 maart Deventer schouwburg + workshops 
Aanvang voorstelling 15.30u | aanvang workshops 18.30u This email address is being protected from spambots. You need JavaScript enabled to view it.  
Entree voorstelling € 17,50 (Special guest: Udo Demandt percussie)

Maandag 16 maart workshop Deventer, de Rozenfabriek
info: This email address is being protected from spambots. You need JavaScript enabled to view it. 

Woensdag 18 maart workshops Eindhoven, Flamencoschool Jessica Achten
info: This email address is being protected from spambots. You need JavaScript enabled to view it.

Vrijdag 20 maart Pub Flamenco, De Nieuwe Regentes
Weimarstraat 63, Den Haag (bij deze voorstelling: gitaar Arturo Ramón)
Aanvang 20.30u | entree € 12,50

Zaterdag 21 & zondag 22 maart workshop Amsterdam
info Workshop Isaac Tovar

Zondag 22 maart Duende, Lindengracht 62, Amsterdam
Aanvang 18.00 uur | entree 10,- 
Aanvang 21.00 uur | entree 10,-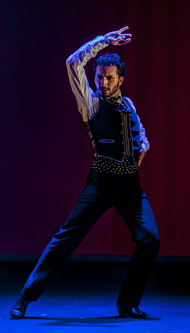 De Andalusische danser Isaac Tovar danste als 1e danser bij Ballet Nacional de España en heeft vele internationale flamenco-prijzen gewonnen. Hij werd genomineerd als semifinalist op het Festival Internacional de Las Minas, en won de 2e prijs voor Solo Choreography in de XXV Certamen de Coreografía de Danza Española y Flamenco in Madrid.

Hij danste in belangrijke theaters over de hele wereld the world, als: Place des Arts in Montreal, Teatro de la Zarzuela in Madrid, Teatro de la Maestranza in Sevilla, Teatro Villamarta in Jerez, Mariinsky Theatre in St. Petersburg, Palace of Music in Moscow, Chaillot Theatre in Paris, Sadler's Wells of London, Bunkamura Theatre in Tokyo, International Theater in Taipei, Peking Opera House, en Joyce Theater in New York City.

Isaac Tovar geeft workshops door heel USA, Europe and Canada.